CD009 Transmission Adapter Plate
Performing an LS engine conversion requires the consideration of a wide variety of factors. As a result, it is common to overlook some crucial aspects. Many who are planning an LS swap tend to forget about the transmission they are using. The transmission, however, is one of the most important aspects of performing a successful engine swap.
With G Force's CD009 transmission adapter plate, you can perform an effective engine swap with a strong, reliable transmission. When planning an engine swap, many choose V160 and T-56 transmissions, but these are typically much more expensive than the CD009.
They have also become much more difficult to find, so their prices have increased significantly. As a result, engine swap enthusiasts have been searching for cost-effective alternatives. The CD009 is an affordable yet durable transmission, and with the help of G Force's CD009 transmission adapter plate, you can perform a successful swap without exceeding your budget. Count on G Force Performance Products when you need a CD009 adapter plate or other performance components. 

The Right Option for You
Affordable 6-speed options are readily available for those looking to perform high horsepower conversions. The best transmission for a cost-effective motor swap is the CD009 transmission. 350z and G35 transmissions 2005 to 2006 usually contain these transmissions.
Significantly, the CD009 only costs $1,700 new from Nissan and about half the price on the used market. As a result, it is the ideal 6-speed transmission for budget LS swaps.
This transmission's original purpose was for use in a select number of car models. However, a community of conversion enthusiasts has introduced adapter plates to the market. As a result, the transmission is compatible with nearly any motor.
G Force Performance products offer bolt-on adapter plates to marry the CD009 Vortec and LS motors. Additionally, searching for CD009 transmission adapter plates will provide a variety of possible options. There are a variety of adapter plates in Hondas, Toyotas, Fords, and more that can make this transmission work for your conversion. Could a durable CD009 transmission adapter plate be right for your next project?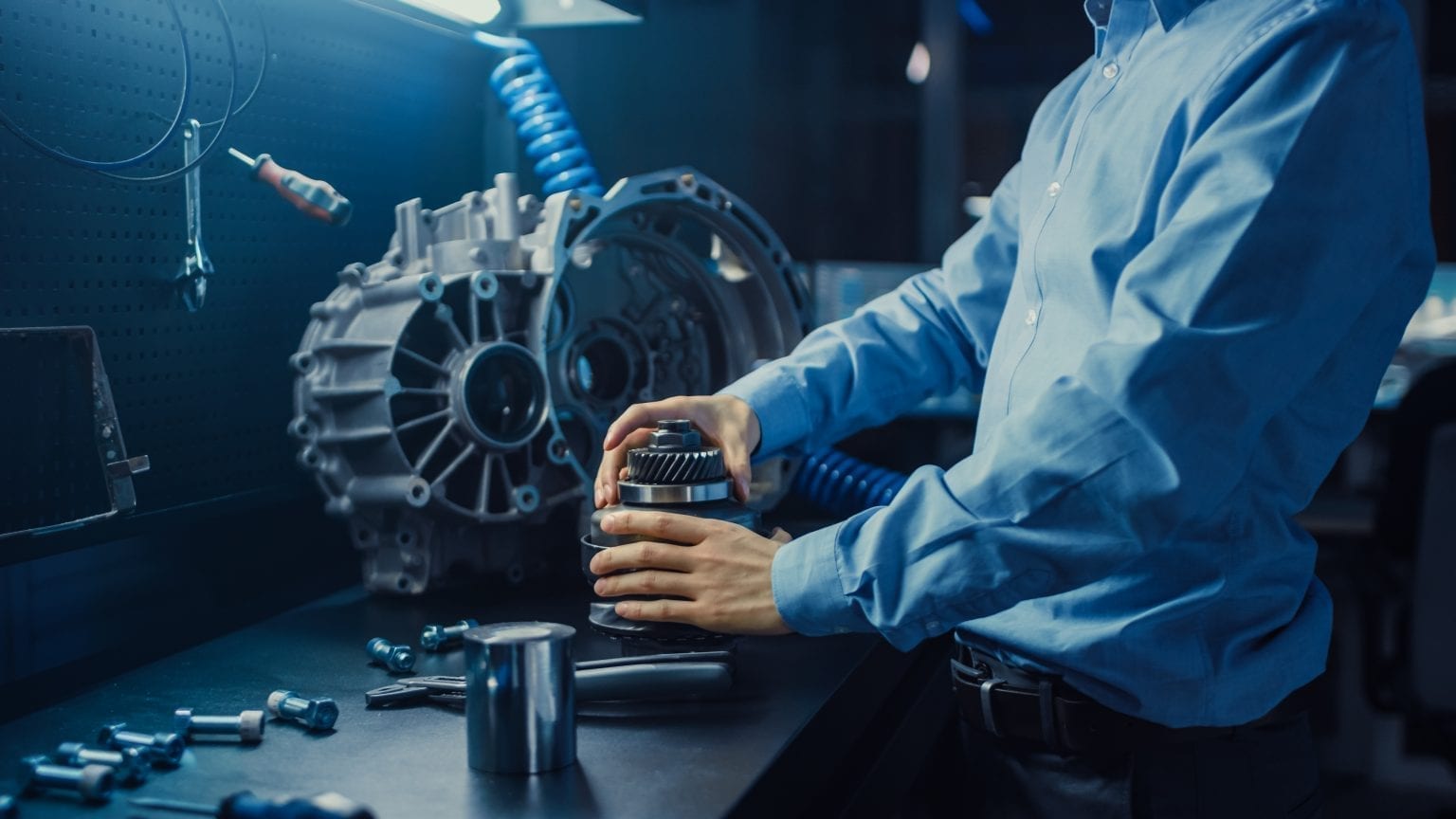 How Does It Compare? | CD009 Transmission Adapter Plate
Strengths
The most common question people ask when choosing a transmission is "Will it handle the power of an LS engine?" Thankfully, the G Force Performance Products CD009 transmission adapter plate is notable for its durability. It can easily handle immense engine power.
Although it does not have any official torque ratings, many have proven it applicable for cars with more than 1000whp. This is ideal for the large majority of conversions, so it is perfect for anyone looking for an affordable 6-speed transmission.
Gearing
Gearing is another important factor to consider during the engine conversion process. It plays a central role in your vehicle's performance. Shorter gear ratios require more shifting while offering faster acceleration. Longer gear ratios, however, require less shifting with slower acceleration, but they provide much higher max speeds.
In short, the lower the number, the higher the ratio. In comparison to the CD0009, the T-56 has longer gears, so the CD009 is a superior option for remaining within the powerband of your vehicle's engine. However, the T-56 offers better drag racing performance, while the CD009 offers better performance on the track.
About G Force Performance Products
When planning a transmission swap, you need reliable components. If you want to get the most out of your project, then you can feel confident in counting on G Force Performance Products, without a doubt.
Customers look to G Force Performance Products for durable crossmembers, exhaust components, flywheels and bellhousing adapters. Connect with the G Force Performance Products team today to find out which components could be most suitable for your project goals. Connect with the team today to learn more.
To find out more about solutions from G Force Performance Products, simply visit https://www.crossmembers.com/ today. You can also connect with the team of expert technicians from G Force Performance Products by calling (330) 753-5300. Reach out to the G Force Performance Products team today to get the right start to your next automotive upgrade.