CD009 Transmission Swap
LS engine swaps are complicated procedures with many pieces and parts to keep in mind, so people often forget to consider the transmission. If you have been planning a transmission swap, then 
The transmission, however, is one of the most impactful parts of an engine swap. A
CD009 transmission swap
is by far one of the most cost-effective options available, so G Force offers the CD009 transmission swap adapter.
With this transmission adapter, you can perform an
effective CD009 transmission swap
with a strong, reliable transmission without overspending. V160 and T-56 are also viable options for LS conversions. However, these options are far more expensive than CD009.
These transmissions have also become much harder to find. As a result, their cost is significantly higher. In fact, engine swap enthusiasts often use the CD009 as a cost-effective alternative to V160 and T-56 transmissions.
If you are looking to perform a budget LS swap, consider the
G Force Performance Products CD009 transmission swap
adapter. G Force can help you perfect a successful LS engine conversion without breaking the bank. The CD009 is both affordable and extremely strong. Furthermore, with the help of the G Force CD009 transmission LS swap adapter, you can perform a successful conversion while remaining within your budget.

Typical Transmission Options
T-56 and V160 transmissions are common and effective options for engine conversions involving high horsepower motors. However, they are quite a bit more costly. The T-56 costs around $2,500, while even a used V160 costs more than a new LS motor. Therefore, T-56 and V160 transmissions are not the best options for budget, 6-speed LS conversions.
Transmission Alternatives
Thankfully, there are affordable alternatives for those looking to perform high horsepower engine conversions. In fact, the CD009 transmission offers the most value for its pricing given its incredible performance and strength. A brand new CD009 transmission only costs about $1,700 from a Nissan 350z, and a used one is half that price. Therefore, a CD009 transmission swap is probably your best option for a budget 6-speed conversion.
The CD009 was initially designed for use in only a select number of vehicles. However, engine swap experts introduced CD009 transmission swap adapters to increase the versatility of the transmission. As a result, it will now work with almost any motor.
In addition, you can mate the CD009 transmission to Vortex and LS engines with G Force Performance Products bolt-on adapter plates. CD009 transmission swap adapter plates are also easy to get from Fords, Hondas, Toyotas, and more, so you can perform your swap without overspending. Connect with the G Force Performance Products team today to learn more. 
How Does the CD009 Transmission Compare? | CD009 Transmission Swap
Strengths
In most cases, saving money is a major advantage. However, you are likely wondering whether the CD009 can handle the power of an LS engine. Thankfully, the CD009 has a reputation for immense strength and reliability. In fact, it has been proven applicable in various vehicles with exceptional engine power.
Although the CD009 doesn't have any official torque ratings, it has been consistently successful in cars with more than 1000whp. This is ideal for most engine swaps, so the CD009 is perfect for a budget 6-speed transmission swap.
Gearing
Gearing is another aspect you must consider when planning an LS engine conversion. Your transmission's gearing is a crucial part of your vehicle's performance. Longer gear ratios result in higher max speeds, less shifting, and slower accelerations, while shorter gear ratios result in faster acceleration and more shifting.
The T-56 has longer gears than the CD009 transmission, so the CD009 is a better solution for remaining within the powerband of your LS engine. The CD009 can also perform better on the track and in intense driving situations, while the T-56 is ideal for drag racing.
Frequently Asked Questions
First and foremost, all G Force Performance Products components are designed and manufactured in the U.S., so you can take pride in supporting an American manufacturer. Their bolt-to-frame design also makes installation simpler by eliminating the need for cutting or welding. Furthermore, G Force included Grade 8 hardware for the majority of their kits. G Force products are built to last and are thoroughly tested to ensure ideal performance, so you can rely on G Force for your automotive component needs.
If I purchase your crossmember and swap out my transmission later, will the same crossmember work?
As long are the crossmember and transmission are in the same group, yes, they will work together. Visit the G Force Performance website to learn more.
Can you help me determine which transmission is in my vehicle?
Yes. In fact, you can likely discern which transmission you have based on its pan patterns. Look into the most popular pan patterns to see if you can find yours. If not, then contact G Force Performance for assistance.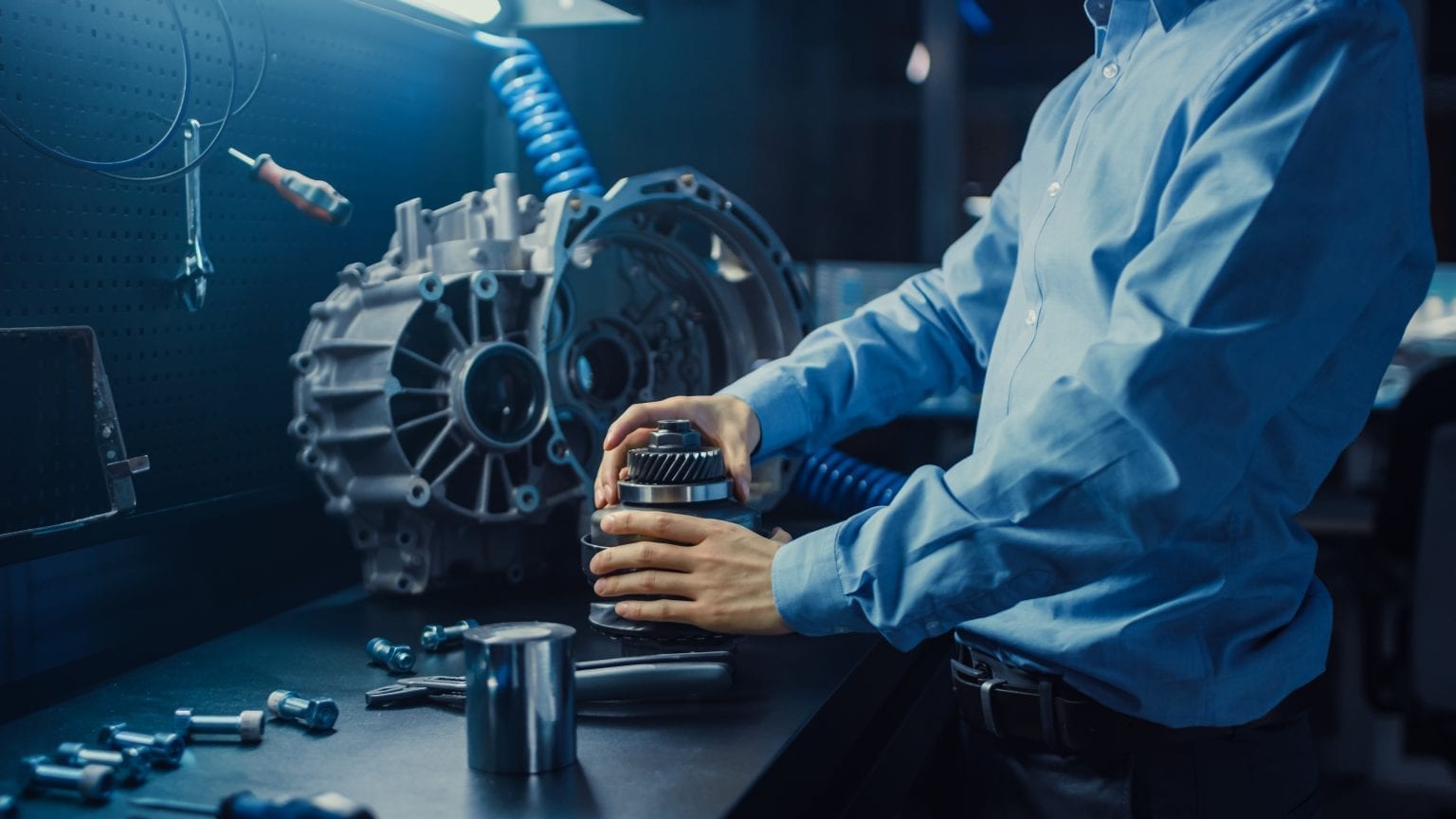 CD009 Transmission Swap | G Force Performance Products
G Force Performance Products is the sole manufacturer of G Force crossmembers and CD009 transmission swap adapters. If you are planning an LS swap, you need a crossmember. No matter the automotive upgrade at hand, G Force Performance Products can be your one-stop-shop for high-quality components. 
G Force specializes in the design and manufacturing of automotive parts and accessories. In fact, they have committed their resources to provide automotive enthusiasts with the tools they need to complete their projects. G Force designs are not only innovative, but they also offer some of the highest quality in the industry. As a result, G Force Performance is a leader in the production of transmission crossmembers, flywheels, and other automotive accessories.
To see a complete selection of performance components and find out how the technicians from G Force Performance Products could add to your next project, simply visit https://www.crossmembers.com/ today.