What Exactly is a Transmission Mount?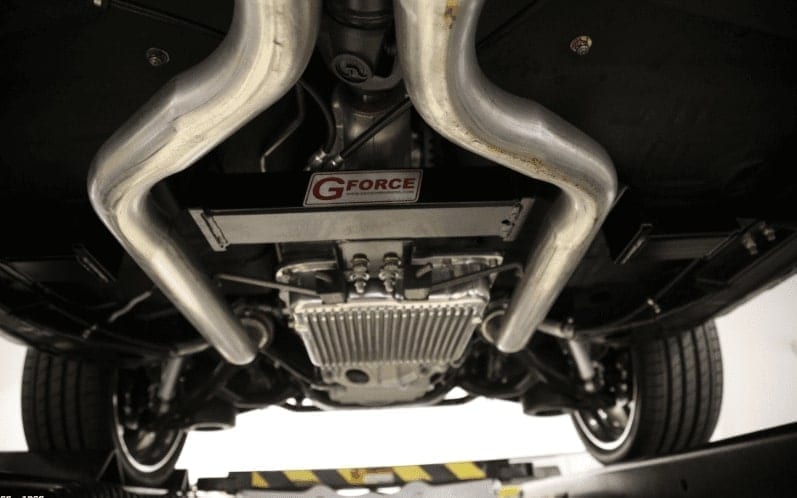 The transmission mount in your vehicle is what secures your transmission to the chassis. Without your transmission mounts in place, there is nothing securing your transmission at all. Just like your motor has a mount that holds it in place, so does the transmission. The transmission mounts secure the transmission in an effort to both keep it where it belongs in your vehicle and also ensure that all the linkages and driveshaft are in the correct alignment while limiting vibrations and shaking as much as possible.
Essentially transmission mounts are a rubber or urethane shock absorber that is bolted or otherwise secured to a bracket. That entire part is then secured to the vehicle chassis. Transmission mounts are typically installed in pairs, but sometimes more are required to properly secure the transmission in place.
How do transmission mounts work
There are two main components to every transmission mount; the transmission mount bracket and the mount itself. The bracket is often made of steel. The mount consists of a urethane or rubber bushing that is bolted, welded, or chemically bonded to the transmission bracket. The bracket secures the transmission to the vehicle while the rubber or urethane bushing isolates drivetrain vibration and reduces noise levels inside the vehicle.
What are the symptoms of a possible transmission mount failure?
A badly worn or flat-out broken transmission mount can create excessive noise and vibration. It may even affect the operation of either your clutch, gear shifting linkage, or both. Transmission mounts are part shock absorber which means their job is to absorb vibrations. When they're not working the way they should, the vibration of the engine will increase significantly to the point where you are going to be feeling it as you sit in and drive your vehicle.
Excessive wear can also cause transmission mounts to crack and break from too much twist and movement of the driveline while mounted firmly to the rear of the engine. Depending on the severity of the wear, it can allow the transmission to move so much that it comes into contact with the floor of the car during sudden accelerations.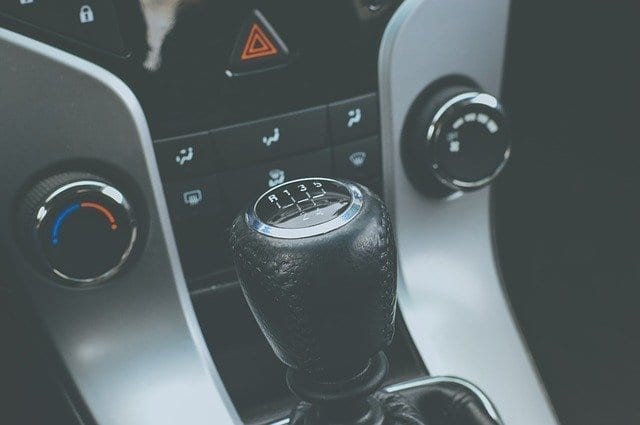 When you first start your vehicle if you are experiencing a rocking motion, or your vehicle is sort of lunging forward and backward even though you haven't gone anywhere yet; that's a good sign that your transmission mount has failed. The same symptom will occur when you shut your vehicle off; a felt forward lunging motion.
If you're experiencing any one or more of these symptoms, then you need to inspect your transmission mounts, if you're comfortable doing that, or have a certified mechanic inspect them.
Just as the engines and transmissions of vehicles evolve over time, so do the components used to support them. And although the transmission mount doesn't seem like something automotive engineers would put the time into evolving, G Force Performance Products has done just that with their adjustable transmission mounts.
Patented Adjustable Transmission Mounts
The G Force Adjustable Polyurethane Trans-Mount replaces your current transmission mount to give you the adjustability you will need when swapping out transmissions in your project vehicle. It is handy when moving the bellhousing location forward instead of rearward for a longer transmission. This adjustable transmission mount can help you eliminate the hassles of transmission miss-alignment to your crossmember. A miss-aligned transmission can cause serious drivetrain problems. If you're embarking on a transmission swap for your project vehicle, then the patented adjustable transmission mounts from G Force can mitigate the alignment issues.
Adjustable Transmission Mounts are made from sturdy 3/16″ in. thick steel, powder-coated for rust and corrosion resistance, and include high-strength Grade #8 mounting hardware. They feature polyurethane bushings to absorb road vibrations and harmonics. The Adjustable Transmission Mount fits most GM applications, including Chevrolet, GMC, Buick, Oldsmobile, Cadillac, Pontiac, and Jeep vehicles.
Conclusion
Transmission mounts are fairly simple parts of your vehicle that most drivers either don't give a lot of thought to or aren't even aware that they exist. When they're doing their job properly, we have no reason to think about them and that's precisely the way you want it to be. However, when they start to fail you will get some of the most dramatic side effects you'll ever experience in your vehicle as a result.
Be sure to replace your old worn-out trans-mount with a G Force Performance Products Transmission Mount replacement part. They are the best you can install and will last for a very long time, giving you years of worry-free performance with your transmission. Their transmission mounts are available for both GM & Ford applications.