Maximize Efficiency and Keep Concrete in Spec with R.W. Martin Direct Contact Water Heaters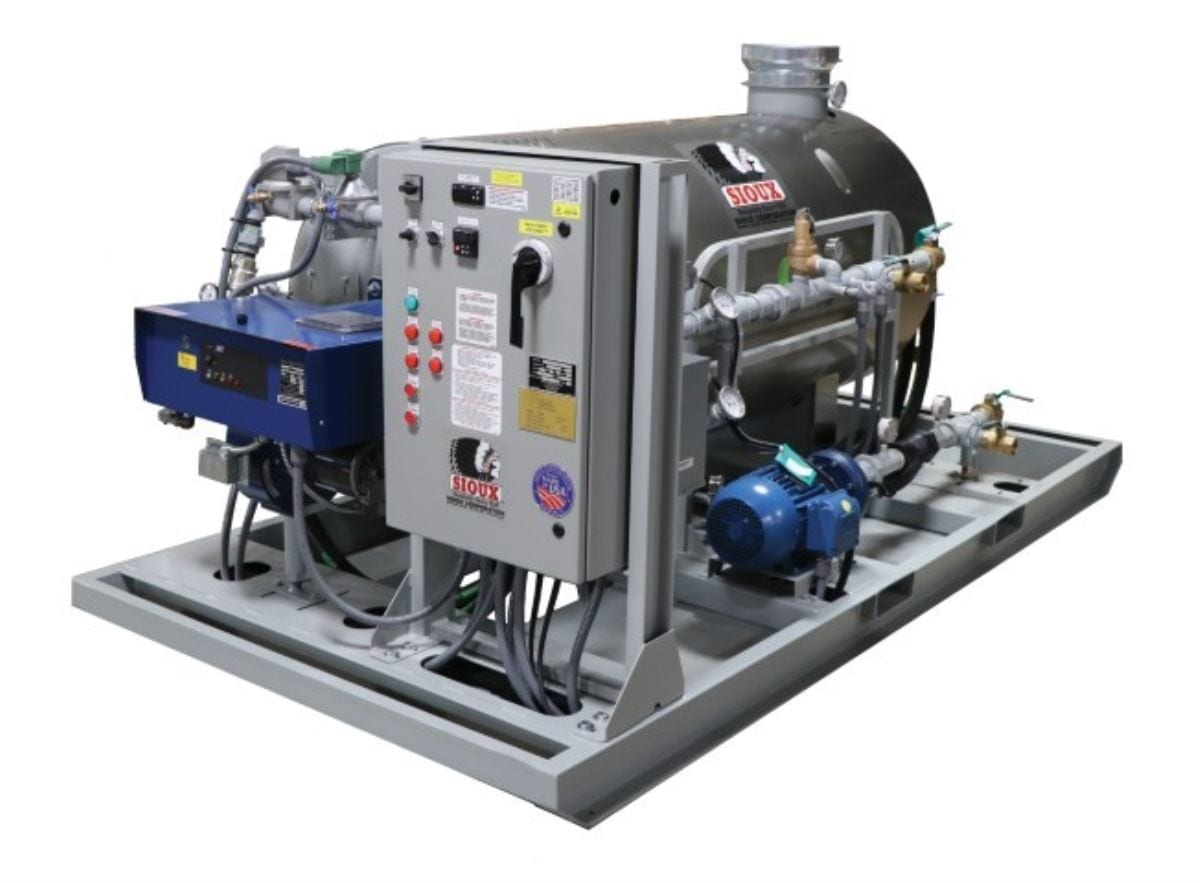 Keeping concrete at the ideal spec and quality you need requires a reliable flow of hot water. When less efficient water heating systems run out of hot water, your operation comes to a complete stop. As a result, you waste valuable time and money waiting for your equipment to catch up. With direct contact water heaters, however, you always have the hot water you need to keep concrete in spec.
In comparison to traditional steam boilers, direct contact water heaters are an immediate upgrade for any operation. These high-efficiency units not only provide the hot water you need but also allow you to eliminate downtime and maintain maximum productivity.
With R.W. Martin, you can find the ideal concrete plant water heater for your application with the help of reliable equipment experts. In fact, R.W. Martin is a leading provider of water heating solutions, offering solutions from distinguished manufacturers like Kemco, Sioux, and more! So, you can trust them to find the best water heating equipment for your facility at a price you can afford.
If you are looking for direct contact water heaters, wastewater heat recovery equipment, stack economizers, or other forms of industrial equipment, get in touch with R.W. Martin today!
How do direct contact water heaters work?
During the colder months, hot water is the best way to keep concrete in spec. With direct contact water heaters from R.W. Martin, you can achieve higher levels of output while keeping concrete at the ideal quality for your projects. But how do these systems work?
Direct contact water heaters are a unique type of heating equipment that allows water to come into contact with flue gases. Traditional forms of water heating equipment use heat exchangers for direct heating, which is much less efficient. Direct contact systems, however, utilize a burner that exposes cold water to high temperatures. The cold water moves down as the heat rises, ensuring the thermal energy is not wasted.
These systems can also adapt depending on how much hot water you need at any given time. So, your equipment never works harder than it has to, saving valuable energy. Furthermore, direct contact water heaters minimize carbon emissions while maintaining optimal combustion efficiency. Therefore, implementing a direct contact water heater is an effective way to make your facility more environmentally friendly.
If you want to get the most out of your water heating systems while maintaining consistent water and concrete quality, direct contact water heaters are the ideal upgrade for your facility.
Superior solutions from Sioux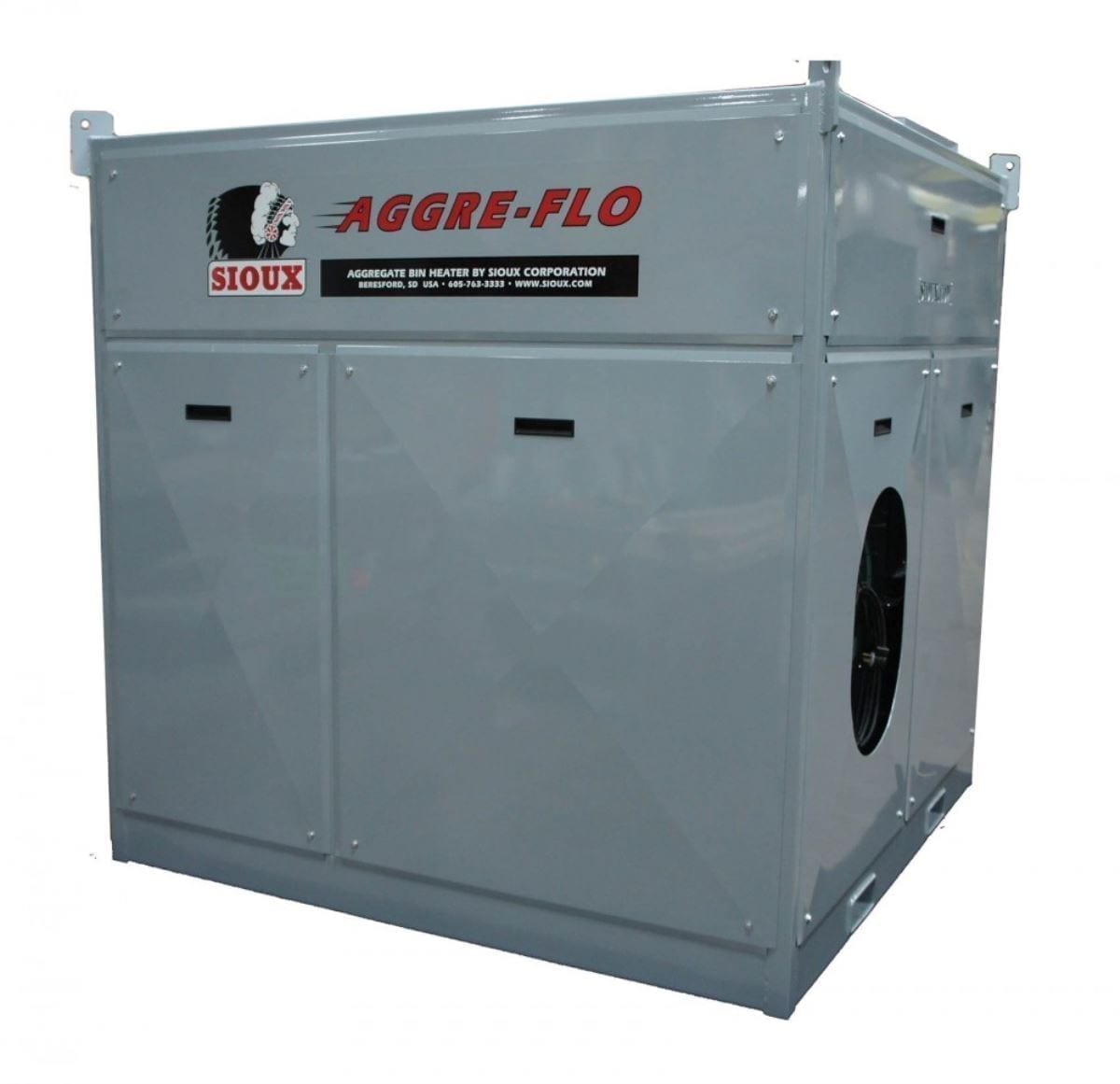 R.W. Martin carries high-quality water heating solutions from Sioux, a leading manufacturer of water and aggregate heating solutions. For more than 50 years, Sioux has been developing the finest water heating equipment on the market. So, many industries depend on Sioux for water heating solutions including concrete production, laundry, chemicals, food manufacturing, pharmaceuticals, and more!
Sioux products offer some of the highest efficiency ratings on the market. Most notably, Sioux direct contact water heaters can produce a constant hot water supply without preheating or downtime. In fact, Sioux direct contact heating systems can reach a 100°F temperature increase in just 3-5 minutes while accurately maintaining outlet temperatures and flow rates. Furthermore, Sioux concrete plant water heaters are pre-plumbed and pre-wired for quicker installation and setup.
Another advantage of choosing Sioux products is eco-friendly operation. Sioux direct contact water heaters can significantly reduce wastewater production and minimize energy consumption. As a result, you use less energy for higher levels of performance.
Sioux also specializes in aggregate heating equipment. These systems use steam to cure concrete, heat aggregates, and heat water for ready mix and precast concrete. Their high-efficiency Aggre-Flo® concrete planet water heater controls temperature and moisture levels with unparalleled precision, keeping concrete aggregates at the ideal quality for any project.
Most importantly, aggregate bin heaters can keep concrete in spec during the winter months. In fact, Sioux's Aggre-Flo® technology can thaw large frozen chunks of material and heat them for application within minutes.
R.W. Martin wants to provide customers with the best possible equipment for their application. So, they offer high-quality equipment from proven manufacturers like Sioux. Contact R.W. Martin today to learn more about Sioux products and other water heating solutions.
Connect with R.W. Martin Today!
R.W. Martin has been providing effective equipment solutions for more than 50 years. Founded by Robert. W. Martin, the company has become a valuable resource for clients in a wide variety of industries. In fact, R.W. Martin carries equipment from nearly every manufacturer. So, customers have a reliable channel through which they can acquire high-quality equipment from reputable manufacturers. Whether you need direct contact water heaters, aggregate heaters, or industrial washing machines, you can depend on R.W. Martin.
R.W. Martin buys, sells, and rents both new and used equipment with competitive pricing. If you are looking for direct contact water heaters or other forms of water and concrete heating equipment, R.W. Martin can help you maximize productivity while saving money. Contact https://www.rwmartin.com/ and find the equipment you need today!