Finding the Right Luxury Apartments Cleveland
If you're looking for luxury apartments Cleveland, you have a lot of factors to consider. Cleveland, Ohio, is a city bustling with nightlife, enthusiastic sports fans, music, theater, and much more. So you want the optimal downtown spot that also provides a space for you to unwind and feel at home.
If you're a homebody, you might value a space that has a large kitchen, in-unit washer and dryer, and probably a nice view for you to enjoy. You might also be looking for a gym that residents can use. Pet owners need a space that accepts animals, and working individuals might want dry cleaning or an option for a housekeeping service. 
Everyone is different and has different needs. You're probably wondering if there are any downtown Cleveland apartments that offer all of these amenities, and luckily, The 9 offers all of this and more.

What Can I Expect Living At The 9?
The 9 has been named the best apartment complex in Cleveland by Cleveland Scene for four years in a row (since 2016). This modern space comes fully equipped with stainless steel appliances, modern fixtures, and finishes, stunning views of downtown, and is pet friendly.
The 9 also has a gym available for residents and offers Pilates classes taught by three different certified instructors. Pet owners can also enjoy an indoor dog park so their pets can play year-round. This space is truly a one-of-a-kind experience that gives individuals the opportunity to enjoy Cleveland, enjoy extra amenities, and love the place they're in.
The Best Apartment Location in Cleveland
Living at The 9 Luxury Apartments gives residents the opportunity to live a walking distance from some of the most iconic parts of Cleveland. The 9 is in Cleveland's Gateway District on E 9th Street between Euclid Avenue and Prospect Avenue. 
For sports fans, Progressive Field is a quick 4-minute walk, so you can catch a game without worrying about parking a car. The 9 is also close to FirstEnergy Stadium, Great Lakes Science Center, JACK Casino, Tower City Center, and more. 
If you cook a lot or just enjoy visiting markets, the historic Heinen's Market is a 1-minute walk away. Heinen's offers organic produce, natural meats, and local ingredients that you won't find anywhere else. 
Looking to get outside of the city some weekends? The 9 provides quick access to I-90, I-480, I-77, and I-71 highways. The building is also only 6 minutes from Metro Health and 10 minutes from the Cleveland Clinic. Cleveland is also home to several iconic smaller neighborhoods, and luckily The 9 is close to many of these including Ohio City, Tremont, and Lakewood.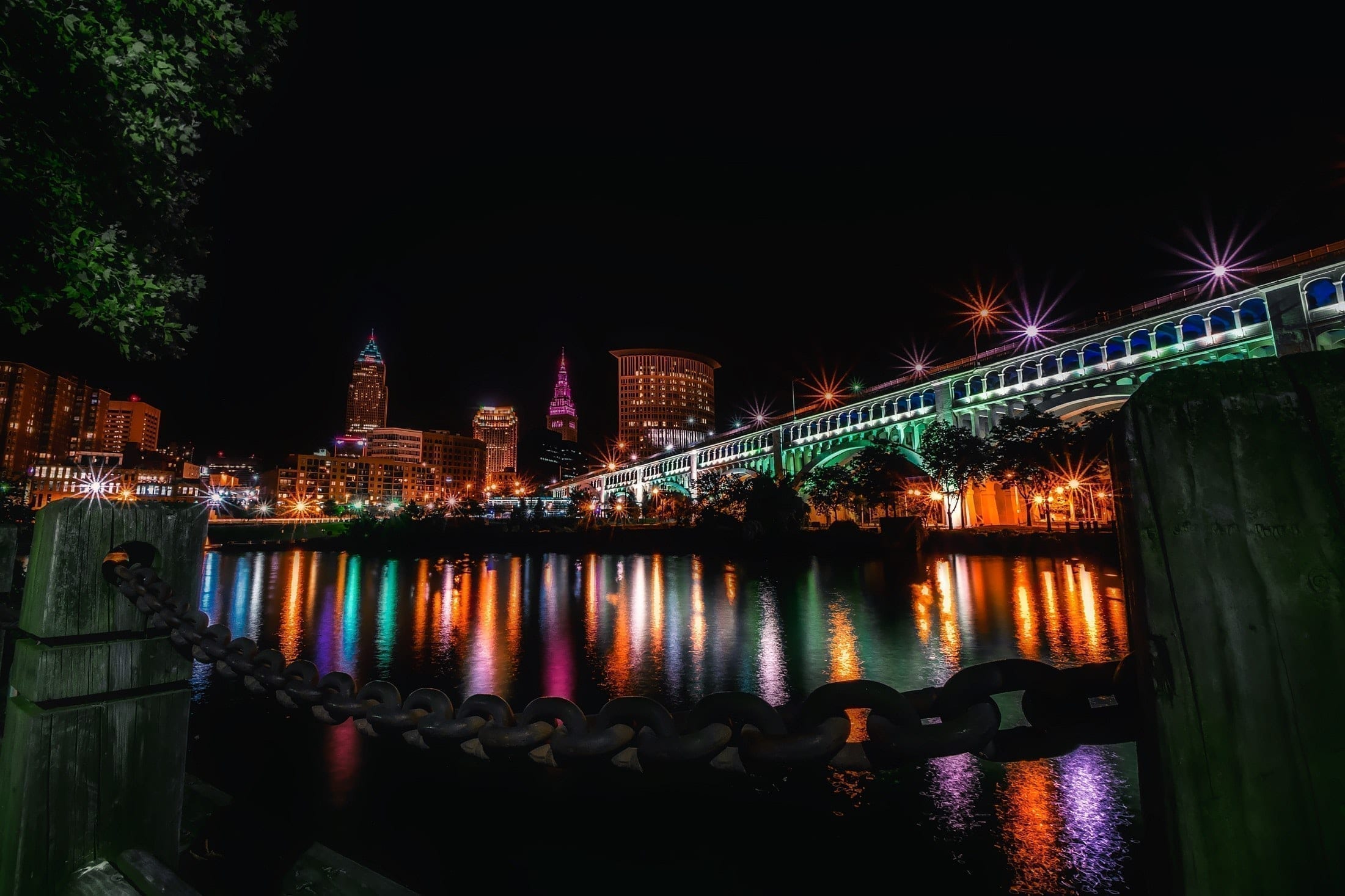 Iconic Living at The 9 Luxury Apartments
If you're searching for luxury apartments Cleveland, The 9 Luxury Apartments is an all-inclusive living experience. In addition to apartments, the property has other features of modern luxury. 
The Vault is a cocktail lounge that has over 30 handcrafted drinks for you to try. The 9 also has a rooftop lounge, the Azure, where you can soak up the summer sun over drinks with friends. And if you prefer a dining experience, grab brunch or dinner at Adega. Adega is one of the top modern restaurants in Cleveland and provides authentic cuisine and great service. 
Searching for downtown Cleveland apartments means you have a lot to consider, so you should make a decision that you know you'll be satisfied with. Whether you're a pet owner, an avid gym-goer, or enjoy the Cleveland nightlife, there is something for you at The 9. 
If you're ready to see what The 9 has to offer to its residents, don't hesitate. Call today at 216-239-1200 or visit https://livingatthe9.com/ to learn more.