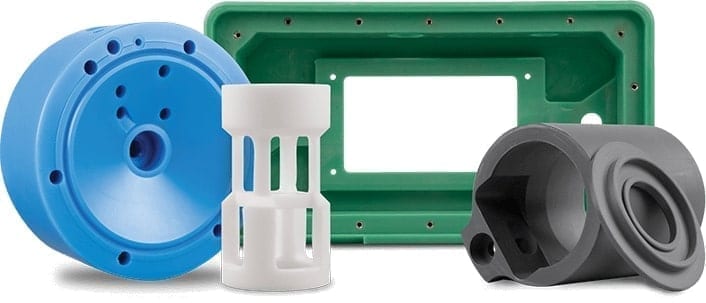 Have you and your team been planning on customizing plastic components for your next project and trying to choose between plastic manufacturers in Ohio? Plastic fabrication refers to the process by which technicians form plastic build material into a variety of shapes such as sheets, rods and tubes as well as custom configurations. The plastic fabrication industry is essential to companies across the agricultural, consumer goods, pharmaceutical and construction industries along with numerous other fields.
Plastic parts provide the advantages of long product life, significant corrosion resistance, minimal waste production and rapid turnaround times. This can be especially beneficial for teams planning to replace metal parts for shifts in production. However, when you need durable plastic parts, your choice in a partner company can often determine the success of your project.
Before committing to a partnership, you and your team should set aside some time to come to an agreement regarding the scope of your project and your goals for the job. Do you plan to get a long-term partnership from this collaboration? What secondary services will be necessary for the project to be successful? What stresses will your plastic components need to withstand? Are you and your team trying to meet certain environmental sustainability goals?
Among these and other factors, you and your team should also take the time to consider the most cost-effective plastic fabrication method for the job. For example, teams often find themselves needing to choose between customizing parts by computer numerical control (CNC) plastic machining or through injection molding.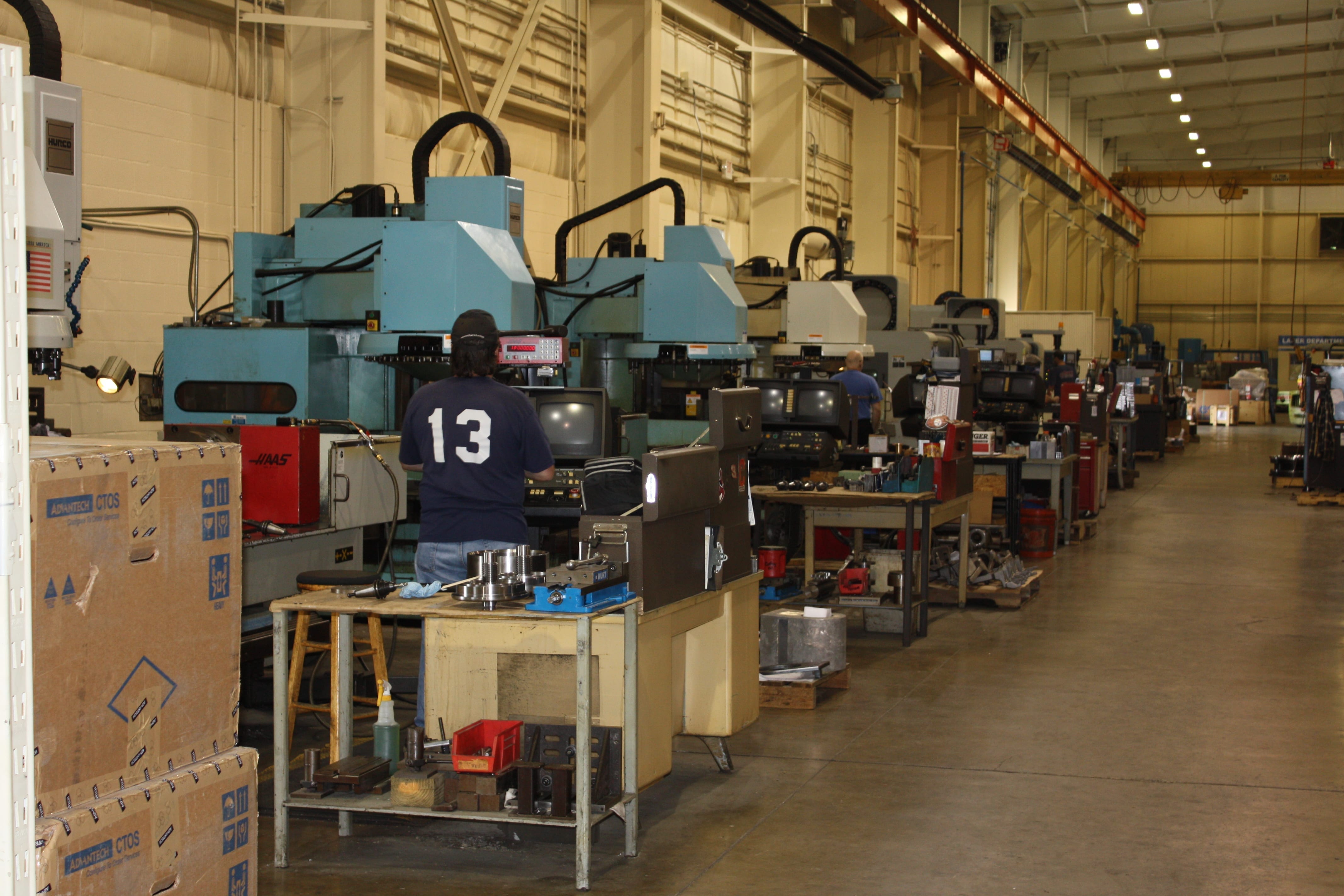 CNC machining involves the digitized removal of material from a piece of bulk plastic to form a custom component while injection molding involves the pouring of molten plastic into a mold of a part's inverse to then harden and form a finished product.
Whether you have been planning to use CNC plastic machining or plastic injection molding, or planning a large or small product run, your choice in a partner plastic fabrication company could be the most significant determinant of the success of your next project. Think about what you and your team want from your customization and start comparing plastic manufacturers in Ohio by compatibility with your project goals.
Jaco Products

Among plastic manufacturers in Ohio, Jaco Products truly leads the way. Whether your project requires premier CNC machining, reliable injection molding or both, you can depend on the team from Jaco Products of Middlefield, Ohio to provide the right custom solution.
Some teams may specialize in either machining or molding. However, Jaco Products a go-to resource for both of these as well as premier custom die-cutting capabilities. When one team "no quotes" a complex design, the Jaco Products team can take the project on and deliver the right results.
Among competing plastic molders, Jaco Products distinguishes itself by manipulating high-temperature materials such as Polysulfone and Ultem. For this reason, the company is a vital asset to electrical insulation companies. The Jaco Products team combines mastery of plastic injection molding and electrical insulator design and the knowledge of insulator materials to provide tight tolerances and durable products every time.
In addition, for custom plastic injection molding, the company is compliant with Society of Plastic Industry (SPI) standards concerning maintenance and mold control. As a result, customers can feel confident that they are receiving products of the highest quality. The Jaco Products team provides all minor injection molding tooling adjustments in-house. This aids in providing the highest possible value to the customer.
When it comes to CNC machining, the technicians from Jaco Products implement the latest in both computer-aided manufacturing (CAM) and computer-aided design (CAD) along with other technologies to ensure the highest levels of product quality. The company's ISO 9001:2008 certification is just one indicator of the Jaco Products team's commitment to excellence.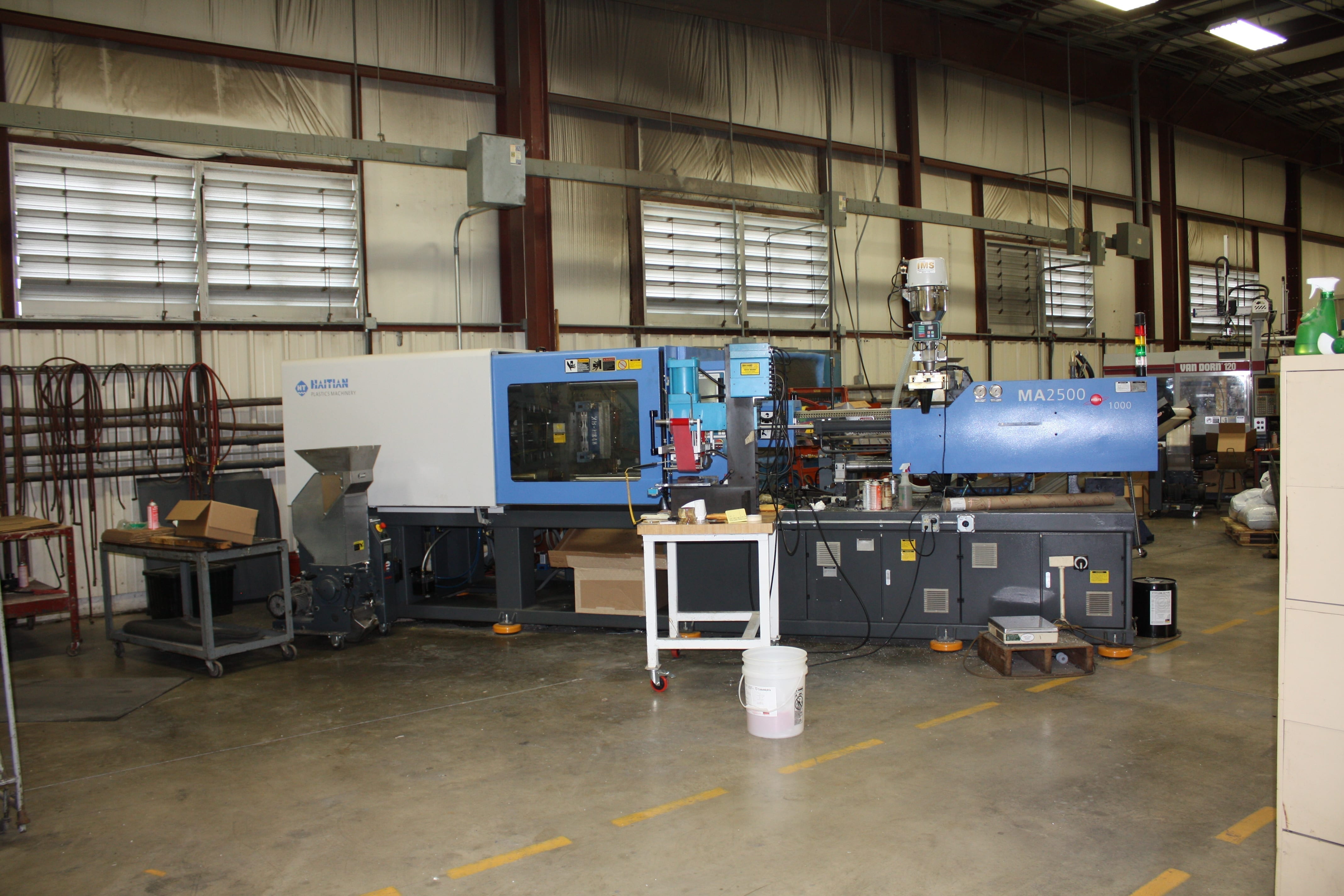 An investment in custom plastic components is worthless without dedicating time to choose the right material. It's important to remember that different plastic materials stand up to different forces in different ways. The Jaco Products team takes great pride in fabricating a full range of materials to meet nearly any project goal. Customers choose Jaco Products for the premier fabrication of Delrin, nylon, various thermosets and thermoplastics and so many more.
Where some plastic fabrication companies outsource manufacturing jobs and other roles overseas, Jaco Products keeps manufacturing positions and other jobs in the United States. When you partner with Jaco Products, you support American manufacturing and stimulate economies across Ohio and the entire country.
For more than seven decades, teams of all kinds have looked to the manufacturers from Jaco Products for excellence in custom plastic fabrication. When you need a comprehensive plastic fabrication solution for your project, the dedicated team from Jaco Products can be there to help you reach your goals and get the right value.
No matter how complex your part design and no matter the scope of your project, you and your team can depend on the experts from Jaco Products for fast turnarounds and quality products. To learn more about the Jaco Products team and how the company could help you reach your goals, just visit https://jacoproducts.com/ today.
Ohio Precision Molding

When your project requires a custom plastic fabrication team with a focus on affordable injection molding, Ohio Precision Molding of Barberton may be the right choice for you and your colleagues. For more than two decades, companies of all kinds have counted on the team of professionals from Ohio Precision Molding for design, engineering, prototyping and tooling capabilities. You and your team can count on Ohio Precision Molding to mold ABS, Acetal, PVC and more.
Mar-Bal, Inc.

Chagrin Falls, Ohio's Mar-Bal, Inc. has offered cost-effective plastic molding services to teams from across the food service, transportation, appliance and electronics fields. The company provides an effective budget solution for teams customizing appliance parts and electrical components, in particular. Along with its stateside presence, Mar-Bal, Inc. maintains a facility in Taizhou, China and its Asia Sales Office in Shanghai to serve industries on a global scale. You can depend on the team of professionals from Mar-Bal, Inc. for expert insight when designing custom plastic parts. These technicians can help you design for optimal function and the right value.
Denney Plastics Machining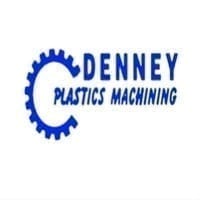 Do you and your team need plastic machining services for ball valve seats, automated packaging, food processing parts or pump components? Denney Plastics Machining of New Philadelphia, Ohio could provide your ideal solution. The company makes an ideal partner for companies on a budget planning to invest in prototypes or short runs. The company may not be ideal for your project if you are planning to machine large runs of plastic components. Look to Denney Plastics Machining for the reliable fabrication of nylon, Delrin, HDPE, VHMW, Radel and more.
Team Plastics

For almost two decades, Cleveland, Ohio's own Team Plastics has provided reliable fabrication services to teams of all sizes. Whether you need a prototype or a run of any size, you and your team can depend on Team Plastics for affordable CNC routing and die-cutting. The company makes a particularly effective partner for teams customizing materials for art and signage and various displays.
Businesses from across multiple fields partner with Team Plastics for a variety of sheet, rod, tube and film customizations. Count on the team to customize HDPE, Mylar, polyester, acetate, acrylic, nylon, acetal and more.
Laird Plastics

On a budget and looking for reliable plastic machining services for your next project? Teams from across both commercial and industrial sectors look to Laird Plastics for affordable plastic machining capabilities. When the task at hand requires timely delivery, a diverse selection of plastic materials and durable products, you can depend on the team of professionals from Laird Plastics.
In particular, the company is notable for providing custom solutions for engineering, graphics, aerospace and electrical applications. You can count on the team of experts from Laird Plastics for the reliable customization of acetal, ceramic, ABS and others.
Partnering With the Right Plastic Manufacturer and Getting the Most Out of Your Next Project
Do you and your team need to choose between plastic manufacturers in Ohio? To get the right results out of your investment in custom plastic components, partnering with a reputable plastic manufacturing company is critical. However, there is no reason for the planning process to overwhelm you.
When you have a clear understanding of your goals and the options available to you and your team across the state, you can meet your most stringent requirements and maximize your return on investment. When you partner with the right team, you can establish a relationship that can provide valuable contacts for future projects. It is well worth it to take the time to make the investment in product quality and choose a reputable manufacturer and not just the lowest price.