Thinking About LASIK Surgery? Here's What You Should Know
If you're considering LASIK eye surgery, it's normal to feel skeptical or even nervous about the procedure. After all, any surgery is nerve-wracking, even something as quick and painless as LASIK.
Thankfully, with modern technology and qualified surgeons, the LASIK procedure is nothing to worry about. Let's take a look at the LASIK process from start to finish, so you can get an idea of what to expect before you talk to a surgeon about getting LASIK.

Will LASIK Fix My Vision Problems?
The best way to determine if LASIK is right for you is to talk with your eye doctor. Your doctor will schedule an evaluation where he/she can take a look at your vision, and assess your lifestyle and goals to determine if this is the right surgery for you. So first and foremost, give your doctor a call for an evaluation.
There are some common conditions that LASIK is used to treat, like astigmatism, which is when the front surface of the eye or lens is curved differently in one direction than the other. LASIK can also improve reading vision in some cases depending on the patient. 
Even if LASIK isn't the right procedure for you, there are plenty of options for vision correction and enhancement. Talk with your doctor to determine what the best choice is for you, and before you know it you'll be on the path toward a clearer future.

The LASIK Procedure
In many cases, LASIK will be the procedure for you, and before you know it the day of your surgery will arrive.
Then what?
On the day of the procedure, you'll want to have a clean, washed face before you arrive. Your surgeon will likely ask you to not consume clear liquids two hours before your surgery, and to stop eating at midnight on the day before your procedure. 
The first step the surgeon will take is to apply numbing drops to your eyes that take about 15 seconds to kick in. Then, your eye will be kept open using a lid speculum. The surgeon will then use a laser to create a flap in your eye that provides access to the cornea. The next step is the reshaping of the cornea to improve your vision. This may sound complicated, or even intimidating, but the reshaping takes only a few seconds and is completely painless. The more advanced laser your surgeon uses, the faster the reshaping will be.
After this, the flap is sealed, and healing begins almost immediately. And that's it! The entire LASIK procedure takes only a few minutes before you're on the road to recovery and better vision.
What Is LASIK Technology Like?
Even if this procedure is simple, it's still nice to be informed about the type of technology being used on your eyes. When you choose Davis Eye Center for your LASIK procedure, you'll benefit from the innovative capabilities of the WaveLight Refractive Suite — the world's fastest and most precise combination of lasers.
The WaveLight Refractive Suite creates the cornea flap in about 6 seconds, and due to its modern capabilities, the reshaping is precise to fit exactly what your eyes need.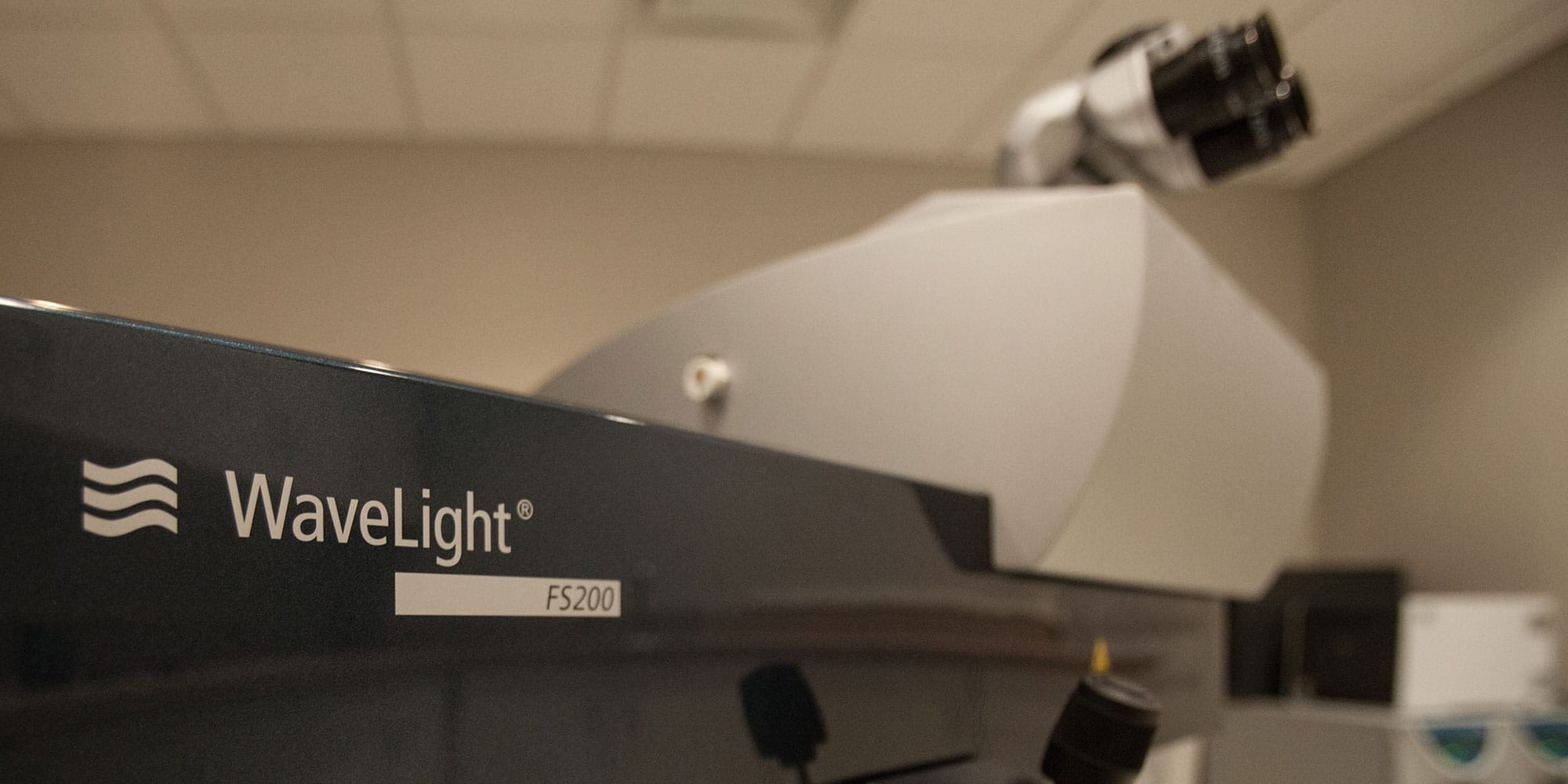 Eye surgeons who use this laser are able to utilize its powerful data transferring technology. The laser communicates patient data in real-time during the surgery, so if the eye surgeon needs access to your medical records, that information is available within seconds.
When you choose Davis Eye Center, you'll receive the top treatment available, and you can relax knowing that you're in great hands and setting yourself up for a clear future.
About Davis Eye Center
Davis Eye Center is a leading ophthalmologist practice serving patients in Northeast Ohio. Their team consists of two ophthalmologists and one ophthalmologist and surgeon, founder Dr. Davis.
Their Cuyahoga Falls, Ohio, location has become one of the leading ophthalmology practices in the nation. They use cutting-edge technology for LASIK and cataract surgeries, and their patients receive only the best in general eye care and eye surgeries. There's a reason so many patients trust the team at Davis Eye Center to help them see more clearly.
Learn more at https://daviseyecenter.com/ and request an appointment today.