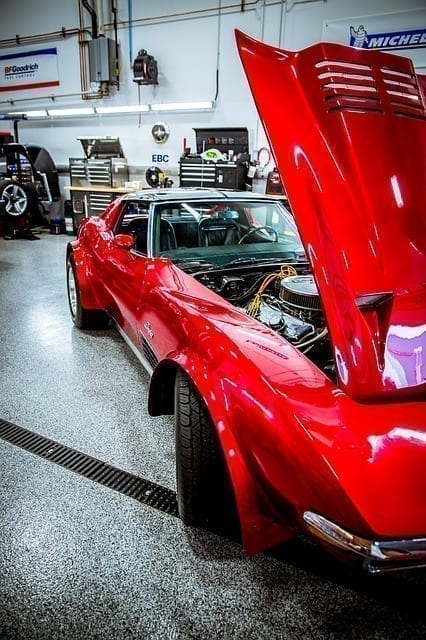 Engine conversions are a popular method for giving vehicles a significant performance upgrade. This is an incredibly complex process involving many moving parts, and many conversions cannot be completed with just stock components. With engine swap kits, however, you can facilitate the engine conversions process and create the build of your dreams.
G Force Performance Products is a leading provider of engine swap solutions. Their effective and affordable swap kits give you the tools you need to perform a successful engine conversion and avoid potential roadblocks in the process. In fact, G Force swap kits make the conversion projects much simpler, saving you valuable time and money on creating your new build.
G Force's team of certified automotive designers and engineers combine their experience to develop superior component solutions. Not only is G Force a proven manufacturer of engine swap kits, but they are also a leader in the manufacturing of flywheels, cross members, bell housing adapters, exhaust parts, and more! So, you can trust them to deliver high-quality parts for virtually any project.
But which engine and swap kit is the ideal choice for your vehicle? Learn more about the engine conversions below or contact G Force Performance Products today and discuss your next project with a professional!
Is it possible to swap an engine into any vehicle?
If you are not familiar with performing engine conversions, you might not be sure about which engines will work in your vehicle. First and foremost, it depends on the compatibility of your vehicle's stock parts with the new engine. This may make your conversion a bit more difficult, but with swap kits and other component solutions, your build is only limited by how much money you are willing to spend. In fact, with enough time and money, nearly any build is possible.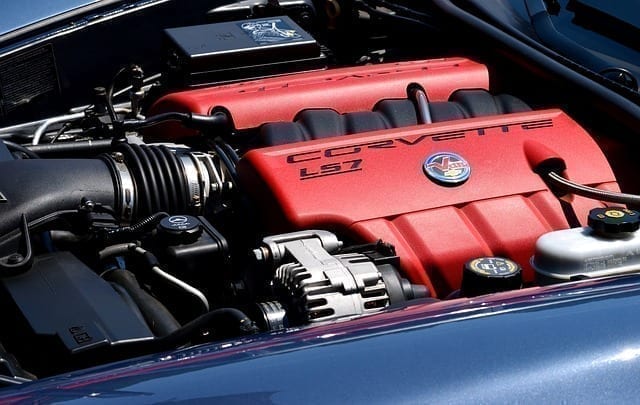 The main roadblock to custom builds is whether or not they are street legal. Although you may be able to get your vehicle to run, your particular build may fail to satisfy certain regulations. So, you should always consult with an automotive engineer prior to purchasing parts for a build. An engineer can analyze your current build and decide whether your desired build can perform optimally while remaining street legal, helping you avoid wasting time and money on a conversion.
Which G Force swap kit is best for your vehicle?
Z32 5-speed Transmission Adapters
G Force's Z32 transmission adapter is a cost-effective solution for swapping a powerful motor into your vehicle. This swap kit is designed to facilitate the installation of Z32 transmissions and LS engines into other vehicles. In fact, if you combine this kit with G Force's 300 ZX 5-speed swap kit, you can swap a Z32 transmission and an LS engine in nearly any vehicle!
A Z32 transmission is a readily available and affordable transmission that can easily handle an LS engine's 700-horsepower. GM V8 LS engines are also easy to come by for a reasonable price. So, you do not have to overspend to create a powerful custom build.
Z33 6-speed Transmission Swap Kits
This transmission swap kit is designed to mate a Nissan 350Z 6-Speed Transmission to a Gen III or Gen IV LS Series Chevy Small Block Engine. Similar to the Z32 swap kit, this is another cost-effective option that can fully utilize the power of an LS engine. The Z33 swap kit is compatible with transmissions available in Nissan 350Zs from 2003 to 2008, which are easy to come by. So, when paired with the right LS engine, you can create a powerful build without breaking the bank.
However, all engine swap projects are unique. Every project will have its own set of conditions. So, you may still need to make modifications to perform a conversion even with a transmission adapter kit.
Cummins Conversion Adapters
Cummins engine conversions are another viable option for maximizing vehicle performance. These swaps involve putting a Cummins diesel engine into a vehicle that did not run a diesel engine in the original build. Some other terms you will see include Fummins and Chummins, which are just Cummins conversions in Ford and Chevy vehicles, respectively. However, you might be asking yourself, "Why would you put a diesel engine in a non-diesel vehicle?"
Diesel engines offer many unique advantages that you will not find with non-diesel engines. These engines are significantly stronger than the average non-diesel engine, allowing for higher speeds and towing strength in the resulting build. Diesel engines also last much longer than non-diesel. In fact, diesel engines often reach 500,000 miles when properly maintained.
Furthermore, diesel engines a more fuel-efficient than gas engines, and diesel fuel generates much more energy than unleaded gas. So, diesel engines offer exceptional fuel economy, especially Cummins engines. As a result, you will not have to fill your tank nearly as often as a gas engine, saving you money in the long run.
G Force Performance Products carries a full selection of Cummins conversion adapters for vehicle builds ranging from 1989 to 2017. Regardless of the make or model, G Force adapters can help you give your vehicle a powerful upgrade.
Mustang to SBC Headers and Motor Mount Adapters
G Force Performance's Mustang to SBC headers and motor mount adapters are designed to accommodate an SBC into Mustang swap. At $449, these products can perform the same swap for a much lower price point than other solutions. In fact, G Force's Mustang to SBC header can clear the factory k-member and is compatible with model years from 1984 to 2004.
These headers are characterized by dynamic ball and socket connectors as well as a satin black hi-temp silicone resin coating that can resist 1,200 degrees Fahrenheit. Furthermore, G Force's Mustang to SBC headers do not need gaskets for this swap, simplifying the connection to your vehicle's exhaust system.
Connect with G Force Performance Today!
Still unsure of which engine swap kit is right for you? Get in touch with G Force Performance today! Their staff offers countless years of experience in the automotive industry. So, they can help you find the best engine conversion solutions based on your current vehicle build.
Since the introduction of their patented transmission cross member, G Force has repeatedly proven itself to be an invaluable resource to automotive enthusiasts. So, you can find the high-quality parts you need for any project. Contact G Force at (330) 753-5300 to learn more about their engine swap kits and other automotive component solutions or visit their website at https://www.crossmembers.com/.