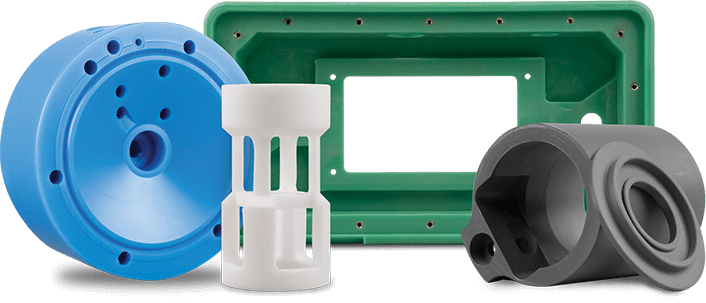 Have you and your team been considering a production shift and planning to use custom plastic parts? Investing in plastic components allows you to implement parts with high levels of tensile strength, minimize waste production and produce a wide variety of designs. Computer numerical control (CNC) machining allows companies of all kinds to customize parts to meet nearly any project requirement. However, you can only reap the benefits of custom plastic parts when you partner with the right fabrication team.
You and your colleagues may have been thinking about taking on the machining process in-house, but when time and product quality are at stake, you may benefit most from outsourcing your plastic machining project to a team of experts.
When companies in Ohio need custom plastic components that perform under stress, they count on the team of experts from Jaco Products for top-quality products. Customers from across multiple fields turn to Jaco Products to customize parts on time and on budget. Consider your project goals and see below to learn about just some of the reasons outsourcing for your plastic fabrication needs is the right choice.
1. You and Your Team Can Get the Most Out of the Material Selection Process
Many teams are surprised to find out that counterfeiting runs rampant across the plastic fabrication industry. If you had originally planned to take on an in-house fabrication project, it may not be easy to track down the right materials for the job.
However, when you outsource and partner with a reputable plastic machining company, you can feel confident you are customizing parts that will withstand the stresses characteristic of your application. You don't have to worry about the costs and setbacks that come with choosing the wrong material. To get the most out of your project, look for a plastic fabrication team with the capability to assist you and your colleagues in the material selection process.
2. You Eliminate Any Hassles That May Come With Secondary Processing Stages
Some plastic fabrication companies will offer a variety of secondary services while others focus solely on CNC machining. When planning your project, set aside some time to meet with your team and determine whether or not your components will require any bonding to other parts, surface designs or color customization, for example.
Accounting for these and similar factors in-house can only lead to frustration and delay. However, when you partner with a reliable plastic machining company with services compatible with your goals, you can get the right results without the setbacks that come with going it alone.
3. Professional Plastic Fabricators, Best Practices
Plastic machining professionals are familiar with the most current and the most reliable procedures when it comes to technology use, safety practices and design. Partnering with experts takes the guesswork out of customizing durable parts safely and effectively. When comparing potential partner companies, look for a manufacturing team that maintains a wide range of machinery to meet a variety of design requirements.
4. Outsourcing Can Help You Make the Manufacturing Process As Cost-Effective As Possible
Partnering with a plastic machining company is a major investment, and it's easy to lean toward an in-house project when the company budget is a primary concern. While the initial costs of a partnership with a plastic machining company may seem concerning at the outset, in the long run, you and your team benefit from the optimal return on investment when you partner with experts and avoid the costs that come with redesigns, starting runs over and repairing new machinery.
Professional plastic machinists have access to top-quality machinery and maintain equipment according to the most reliable procedures. Reputable plastic machining teams also maintain leading design, engineering and other departments to ensure quality at every stage of the manufacturing process.
Partnering with a leading plastic machining company can also help you and your team save significant amounts of time. When you don't have to take the time to learn the correct ways to operate and maintain new machinery and become familiar with new manufacturing processes, you and your team can allocate time and money to other areas of your business.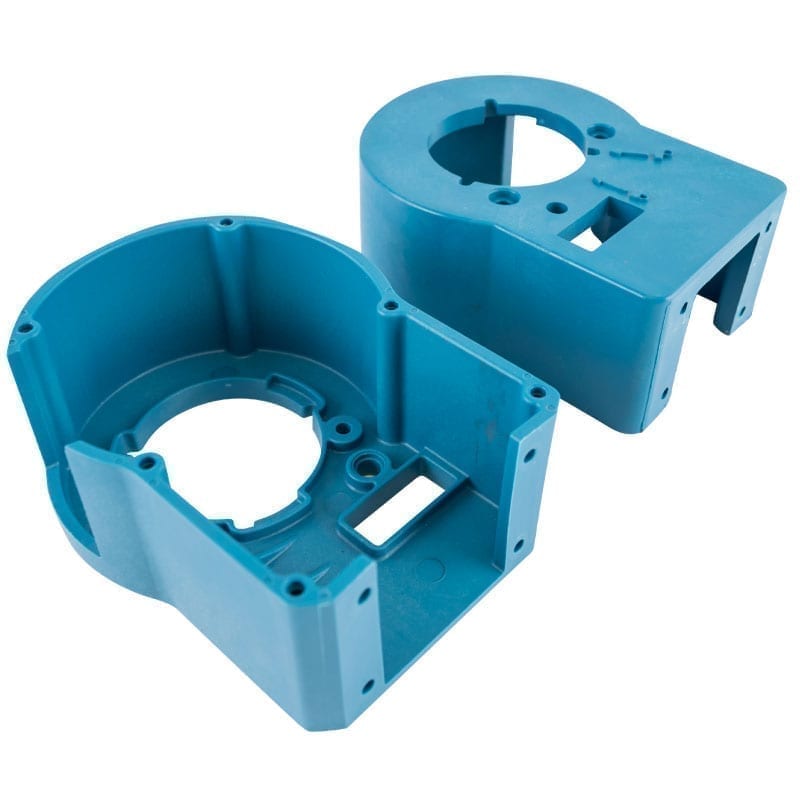 In most cases, plastic machining companies manufacture parts of higher quality than companies that take on customization in-house. A team with years of experience has the expertise to produce parts compliant with certain standards, such as food regulations. Experienced teams often have certifications, such as ISO certifications that give customers an indication of a commitment to quality.
Is environmental sustainability a priority to you and your team? Learning a new manufacturing process and trying to make the result of the project environmentally friendly can be more than challenging. If you want to reduce your company's impact on the environment, then it is best to partner with a team with the capacity to decide which process will produce the least amount of waste.
5. It's a Great Way to Support American Manufacturing and Businesses in Your Community
Outsourcing your project to a plastic machine shop overseas may seem like a fast, easy and affordable way to customize parts. However, you and your colleagues have the power to keep jobs in the United States with your choice in a plastic machining company. By choosing an American plastic fabrication company, you stimulate the economy of your community and that of the entire country.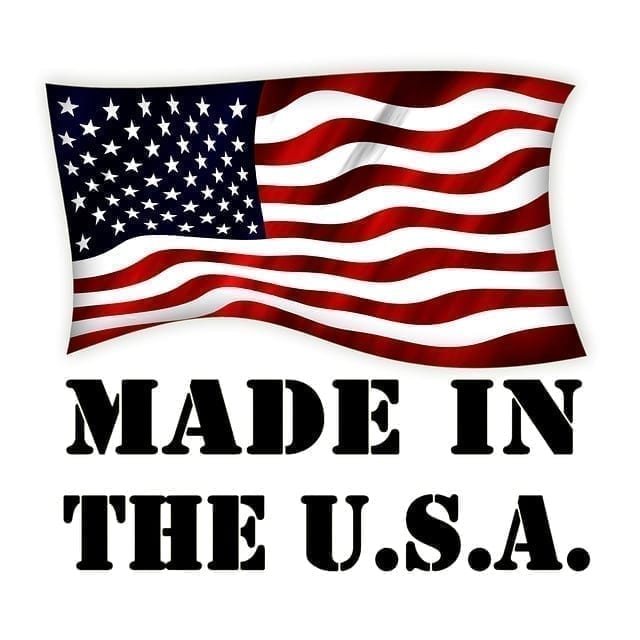 You and your team can also save on delivery costs when you partner with an American plastic machining company. A stateside partnership can help you avoid the costs of international shipping. It also keeps you from dealing with the confusion that can come with international currency issues, language differences and various delays.
Transporting finished products across shorter distances also translates into lessening your company's impact on the environment. International outsourcing requires costly and environmentally harmful amounts air and ocean transportation and the resulting pollution. Committing to environmentally friendly manufacturing practices is an excellent way to maintain a positive reputation across your base of customers and grow your business.
Keeping your manufacturing project in the United States also allows you to have the clearest understanding possible of the quality assurance practices and safety procedures your partner company implements. This allows you and your team to address any quality issues more quickly and easily than you would with an overseas manufacturer. When you partner with an American company, you can feel confident in knowing you are working with a team operating by the right safety regulations and labor standards.
When you partner with an Ohio plastic machine shop, in particular, you support the state's evolving landscape of businesses and aid in keeping jobs in your backyard. You also establish a relationship that has the potential to become a valuable contact for future projects.
Choose Jaco Products for All of Your Company's CNC Plastic Machining Needs
When you and your colleagues want to get the most out of your customization process, Middlefield, Ohio's own Jaco Products should be your first choice in a partner plastic fabrication company.
Have you and your team been searching for reliable custom plastic machining services for your next project? The team of professionals from Jaco Products CNC streamlines the process and machines the components that other companies "no quote." When customers require tight tolerances and complex part designs, the professionals from Jaco Products deliver every time. No matter the project goal, and no matter the design, Jaco Products can provide the ideal custom solution.
For more than seven decades, Jaco Products has been a leading resource for plastic machining, injection molding, mold and platen insulation and die-cutting. Jaco Products customers also have the benefit of choosing from an extensive range of materials. Count on the company to fabricate Delrin and nylon as well as numerous thermosets and thermoplastics. Companies of all kinds collaborate with the Jaco Products manufacturing team for durable products and top-quality customer service.

When it comes to tool design, CNC programming and fixture manufacturing, Jaco Products provides the ultimate one-stop-shop. To keep product quality as high as possible and maintain an ISO 9001:2008 certification, the Jaco Products team maintains the most current in both computer-aided design (CAD) and computer-aided manufacturing (CAM) technologies.
Where other plastic machining companies, overseas and in the United States, limit their customers by not being able to accommodate intricate part designs, Jaco Products helps customers bring their visions into reality. No matter the difficulty of manipulating a certain plastic material, the team from Jaco Products can find the right solution for the customer every time.
You and your team can count on Jaco Products to provide the right results and avoid the frustration of customizing your plastic parts in-house. Whether the task at hand involves large or small-volume runs, you can depend on the experts from Jaco Products for rapid turnaround times and durable products. Connect with the team of professionals from Jaco Products today to get the right start to your next project. Visit https://jacoproducts.com/ today to find out how the Jaco Products team could help you find the right custom solution for your next project.